Pastors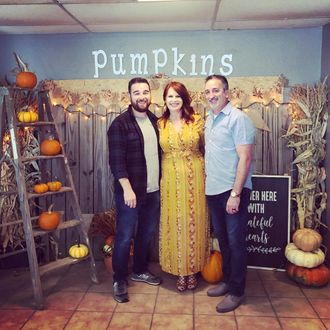 Dave, Tammye & Austin Howell are glad to be the founding pastors of another great church. Serving together to bring strength, stability and vision; their goal is simple, tell the world about Jesus.
Pastor Dave is a graduate of Rhema Bible Training Center. He also attended Victory Bible Institute where he helped establish a School of Worship. He frequently returns to teach in the school, raising up the next generation of worship leaders and musicians. His apostolic anointing is recognized by his peers as he shares prophetic insights through song and word. Passionate about dirt track racing, he carries the Gospel on the track with drivers and fans. Pastor Dave is currently enjoying a season of creativity, recording music with his son in their studio.
Pastor Tammye is an incredible woman of God with a "world changing" mentality. She too, attended Rhema and VBI, as well as Northeastern State University. She currently manages several offices for a Fortune 500 employment service. She embraces the call of discipleship, by mentoring other young women; creating in them, the desires and disciplines necessary to fulfill the callings in their lives. The light of many lives, her greatest fulfillment comes in raising their son, Austin.
Austin is currently making tracks of his own. He is acknowledged as a talented and anointed musician. Perched high atop his drum throne, he readily gives praise to God for enabling him to share the Gospel thru music.
Humbled by the gifts and talents afforded them; Dave, Tammye & Austin face every day with the same purpose... make a difference in someone's life. They invite you to embrace this philosophy and use your gifts and talents to help change the world. Believing all things are truly possible, they would like to challenge you to "Dream, Dream Big & Dream Often."